The Harvard Library Innovation Lab is looking for a highly creative and motivated developer to dream up and develop innovative projects that chart the future of libraries.

We are a tightly knit team of six and are passionate about solving problems, having fun, and improving lives through libraries. Join us!
This is definitely a dream job for somebody out there.
The best way to get a feel for what we do is by looking at our projects.
A sample of our work
Awesome Box is current project in the Lab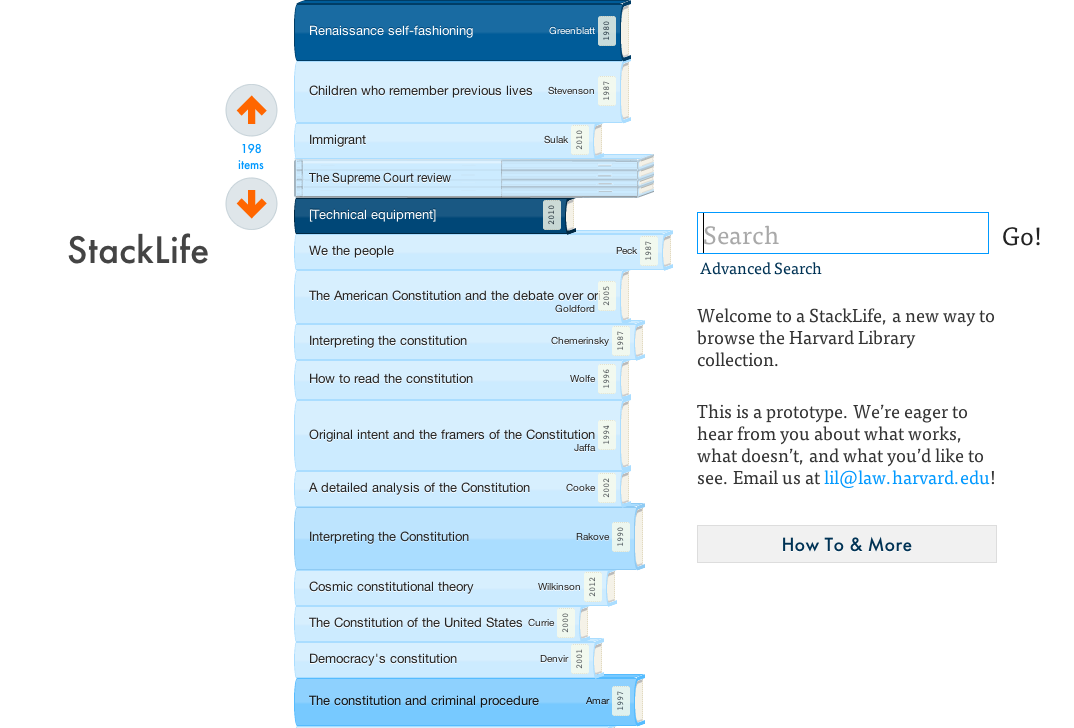 StackLife, our soon-to-launch Library Browser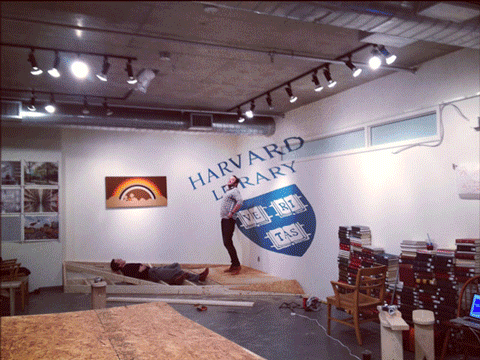 Library Test Kitchen is a course we run in the Fall, in it we launched LABRARY, a Pop-Up Library Experiment
What you'll do
Work on a range of software projects, from large to small, that can bring immediate benefit or prototype the future.

Make stuff with modern web technologies. Some will be larger LiL projects, others are your own.

Work alone with a good bit of freedom, which means a great deal of initiative is required.

Work collaboratively on long-term and short-term projects.

Rely on your good design sense and user-centricity.
Two possible misnomers
While we are part of the Harvard Law School Library, which is awesome, our mission and work applies to the entire Harvard Library and academic and public library worlds.

Our vision of the library is a flexible and ever-changing one.
We are open to a wide range of skills, from a front-end "wow the user in the browser" nerd, to a back-end "organize the world" geek. If you build cool things and can show us products that you've shipped, we want to talk to you.
Chat with us at lil @ law.harvard.edu or apply directly to job ID 28133BR at http://www.employment.harvard.edu/careers/findingajob/