I'm so insanely happy to be at the 2016 edition of the Ars Electronica Festival. I've wanted to attend for a long time and this year things came together. The festival is as good as I expected.
The scale is large — seemingly endless talks, workshops, and exhibits spread throughout the city of Linz (Austria). I won't attempt any type of comprehensive overview but will share my personal highlights.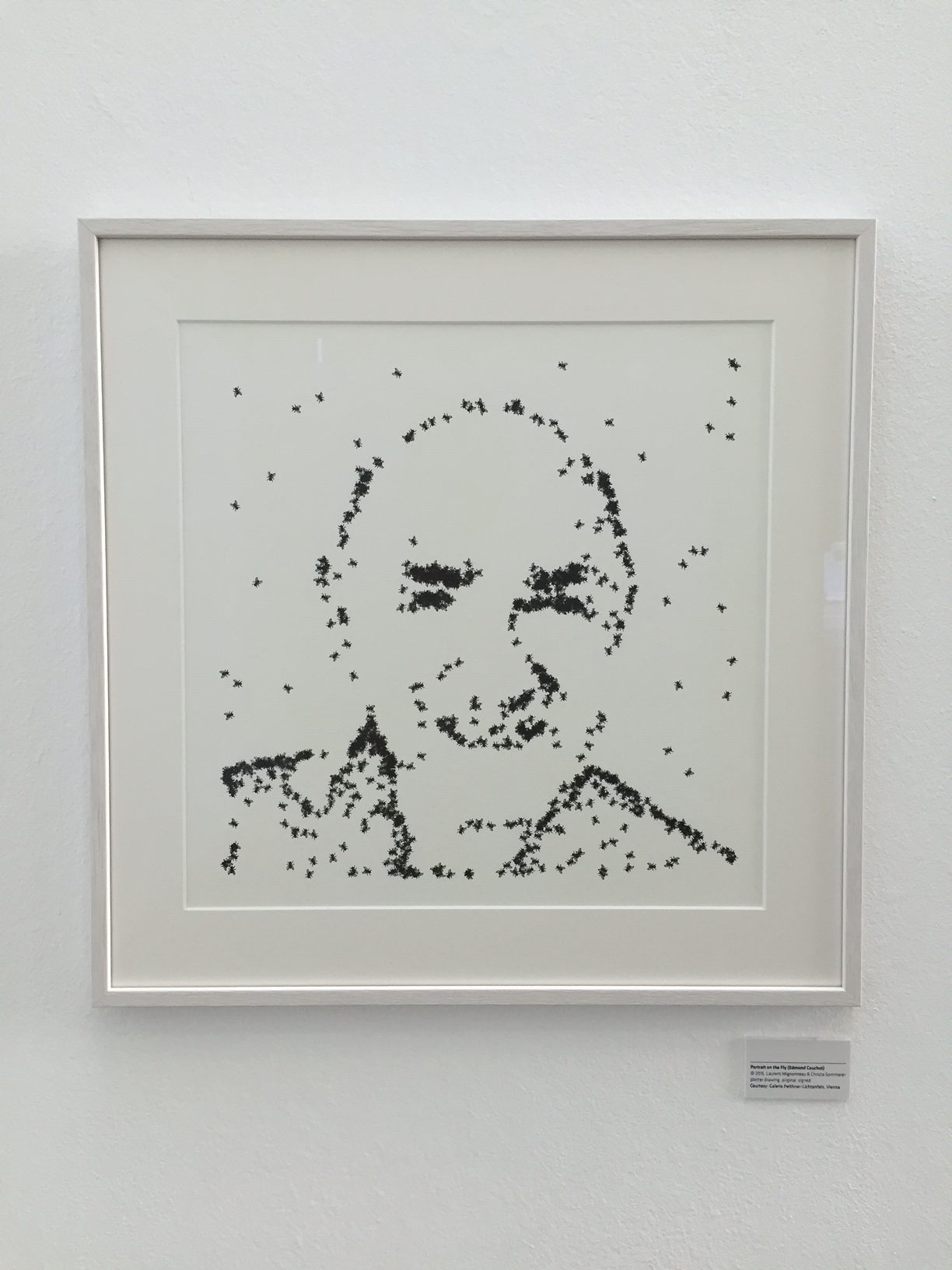 Portrait on the fly by Christa Sommerer and Laurent Mignonneau is an interactive piece — stand in front of it (a monitor with a camera on top) and you see an outline of yourself. You quickly realize the outline is made of buzzing flies. The monitor/camera is surrounded by fantastic printed portraits generated by the installation.
Body Pressure (this is a placeholder name until I track down the correct name) — lay down on a large deflated bag and feel it lift you toward another inflating bag. The two inflated forms come together gently squeezing you between. This piece is beautiful.
Face Cartography by Daniel Boschung — a robot moves a camera around to 600 different vantage points of a subject's face. The photos are stitched together into a tremendously high resolution photo. The shoot takes 20 minutes to produce one portrait — is this a snapshot?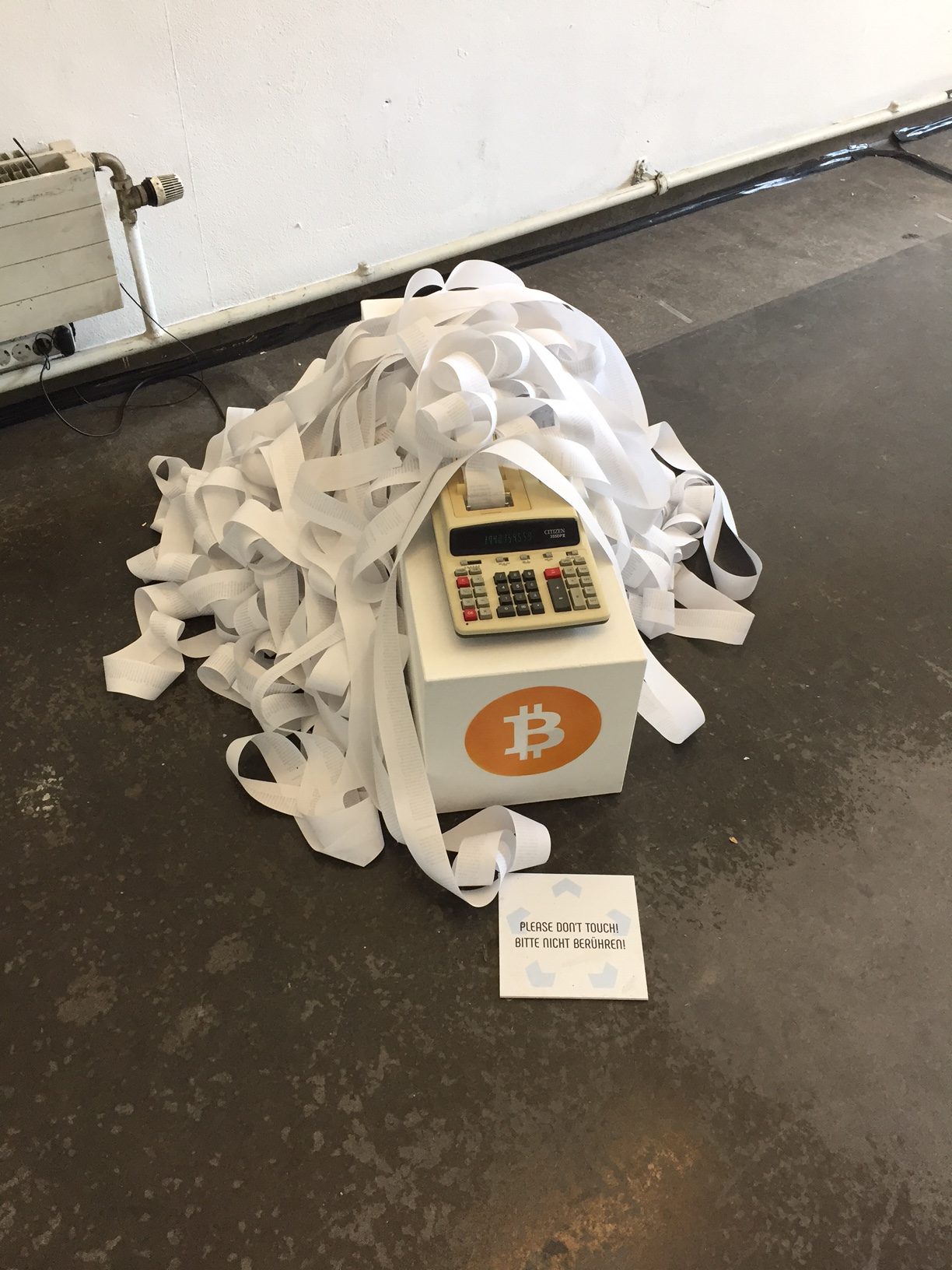 BitterCoin by Martin Nadal and Cesar Escudero Andaluz — an incredibly slow but deeply charming bitcoin miner made from an old calculator.
Loopers by Yasuaki Kakehi and Michinari Kono — 12 magnetic worms crawl back and forth to create rhythmic clicks.