The Caselaw Access Project has been nominated for one of the 24th Annual Webby Awards. We're honored to be named alongside this year's other nominees, including friends and leaders in the field like the Knight First Amendment Institute.
CAP makes 6.7 million cases freely available online from the collections of Harvard Law School Library. We're creating new ways to access the law, such as our case browser, bulk data and downloads for research scholars, and graphs that show how words are used over time.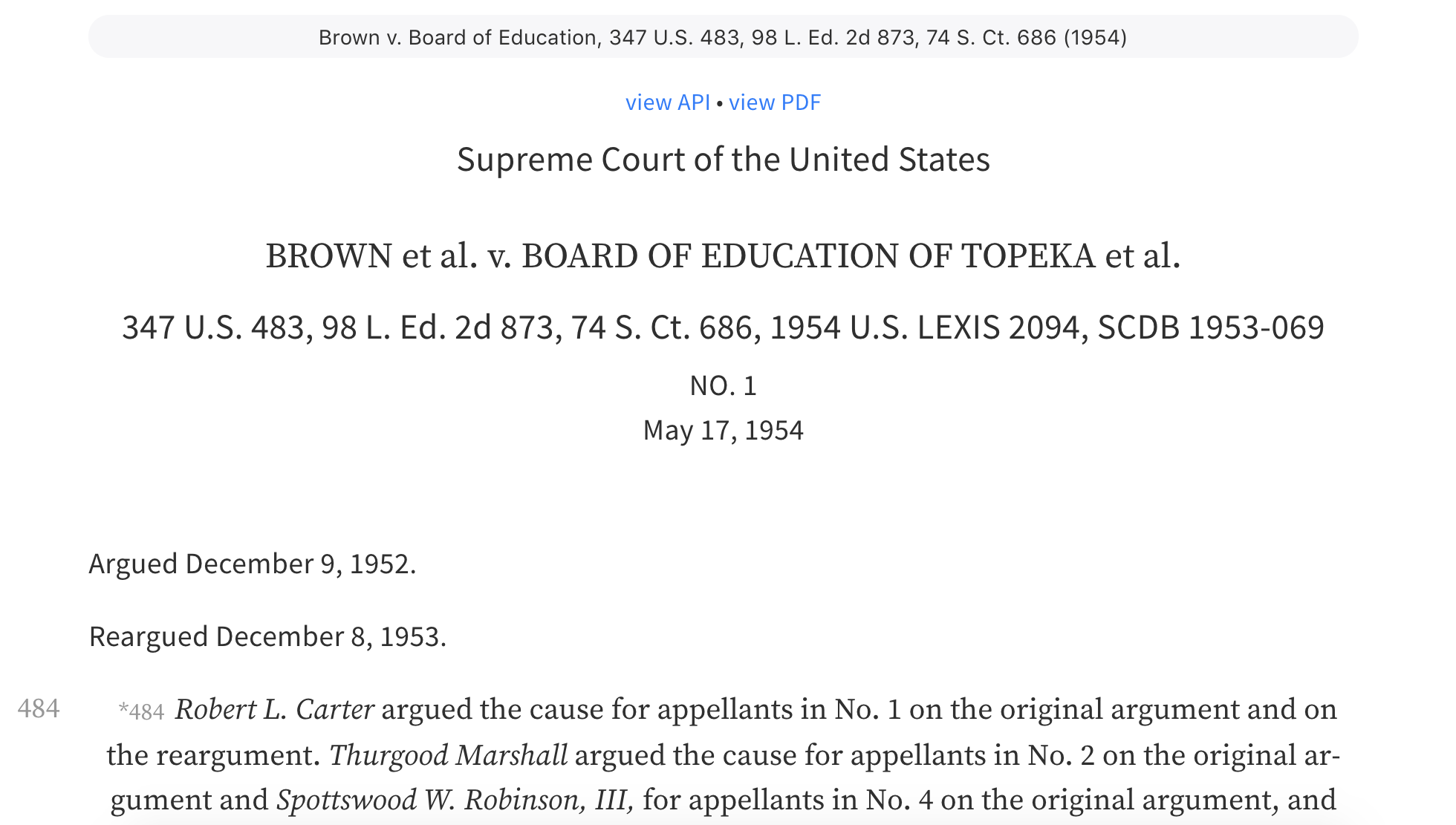 If you like what we're doing, we would greatly appreciate a minute of your time to vote for the Webby People's Voice Award in the category Websites: Law.
Do you have ideas to share with us? Send them our way. We're looking forward to hearing from you.